Providing Quality Inspections for More Than a Decade
We are dedicated to providing the highest quality inspections, service, and reliability possible. Our passion for excellence in the inspection industry has made us the most recommended inspection firm for many of the top real estate brokers, agents, and law firms in Miami, Ft. Lauderdale, Dade, Broward, and the Florida Keys.
We keep it local and are a locally-owned and operated inspection firm. Our owner, Robert Shoenfelt, is a Miami native and has personally completed over 11,000 inspections, and is one of South Florida's most qualified and experienced inspectors. Robert is also one of a few select inspectors in the area that is a Registered Professional Inspector (RPI) with the Florida Association of Building Inspectors (FABI), Certified and Accredited by the American Society of Home Inspectors (ASHI), and is a Certified Master Inspector by the National Association of Certified Home Inspectors (NACHI).
While we service the entire South Florida, including Miami Dade, Broward, and Palm Beach, our office is centrally located in the South Miami area. We care about the community in which we live work and play.
Our company was established to provide unbiased, third-party evaluations for customers such as homeowners, home buyers, real estate professionals, and property managers. We'll provide you with the concise details you need to make an informed decision on your South Florida real estate—from residential homes to large commercial complexes. You can rest assured that our property inspection or mold assessment will be thorough, comprehensive, and complete.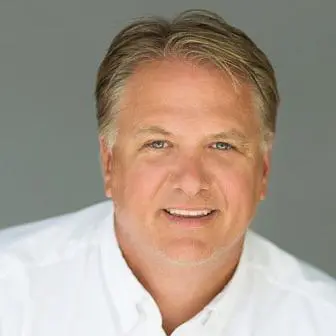 We are fully licensed and insured with General Liability, E&O, and offer a 100% Guarantee.
Provides courteous, professional, technical advice, and customer service you deserve; it all starts with the first phone call and continues as long as you own your home or commercial property.
AccuPro Inspection Services inspectors are Members of the American Society of Home Inspectors (ASHI), and the Florida Association of Building Inspectors (FABI). Members must adhere to the most stringent standards in the industry. Our code of ethics allows you to rest assured our professional opinion is unbiased.
We have been in business since 2004 and have performed over 11,000 inspections to date.
Our inspectors utilize the latest technology in thermal imaging equipment, meters, and handheld computers to assess your property and convey our findings concisely and quickly, so you can proceed to closing.
Our inspection reports are comprehensive, computerized, and in a narrative format to explain our findings in great detail. The report also comes with color photographs, cost estimates, and maintenance advice to keep your home in top condition.
We stand behind everything we do with our Customer Satisfaction Guarantee. This allows you to choose AccuPro Inspection Services with confidence.